About Dystopia
Dystopia 2153 is a three-episode digital graphic novel that introduces core coding concepts to kids or anyone else interested in learning to code. No experience is required! Dystopia 2153 connects 21st century skills with the love of reading and hopes to inspire the next generation of coders and storytellers. 
The Games
The early games get kids thinking about coding concepts through fun and challenging puzzles. Later games encourage creativity through a sandbox approach. Games are powered by Google's Blockly.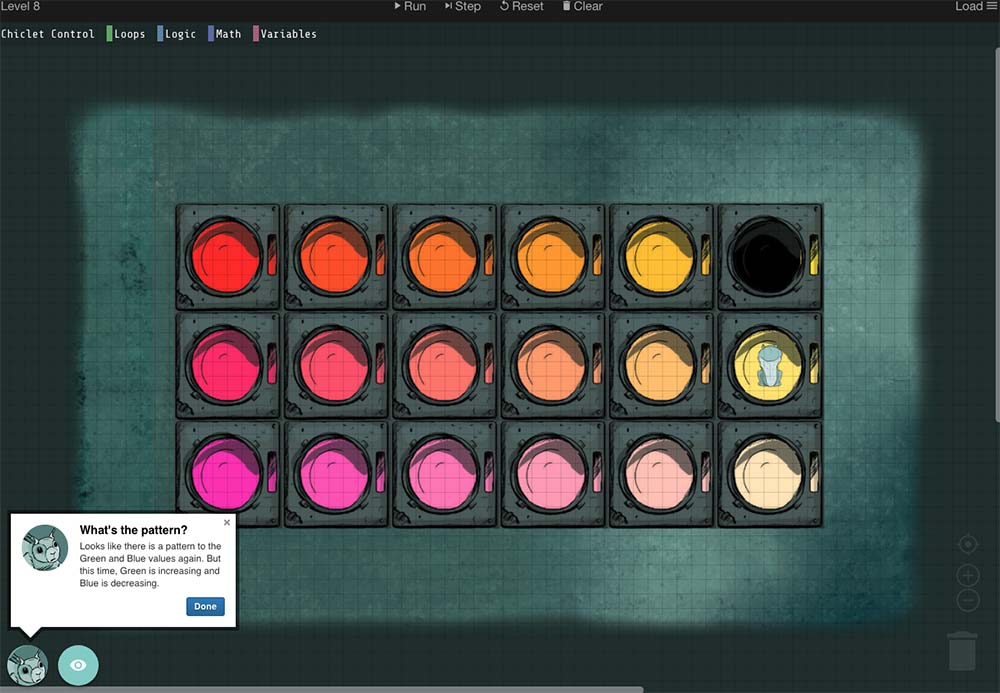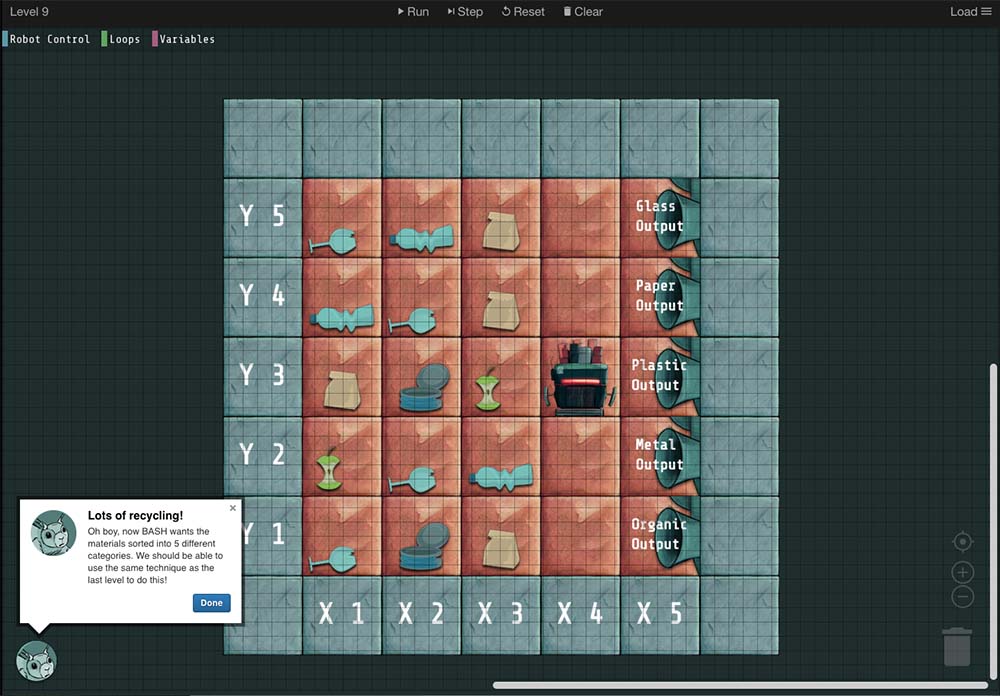 The Story 

Episode 1: Escape from The Rathouse - Available now
The year is 2153. In a world run by evil bots, it's dangerous to be human. Lance, Freya, and their friends are trapped in the Rathouse Orphanage. Will they escape or will the evil Harry Mole and BASH catch them?

Episode 2: The Pilgrimage (Coming Summer 2018)
Join the ongoing adventure as the kids escape the Rathouse and re-enter the world… or what's left of it. Harry Mole and BASH follow in hot pursuit. They all stumble on to the mysterious bookstore and its unusual Proprietor. 

Episode 3: Repeat, Human. Repeat. (Coming Fall 2018)
Lance, Freya, and Chiclet have been sucked into a mysterious wormhole along with Harry Mole and BASH; hurtling through space and time. Will they reunite with their families? Will they see Fork, Beano, Max and Emily again? Can they code their way through the challenges to a family reunion?


Dystopia 2153 in the Classroom
Dystopia 2153 meets STE(A)M and Literacy outcomes. Browse the Teacher's Guide for tips and hints on how to integrate the use of text and images found in the graphic novel. Consult the Answer Key if your students are stuck on a puzzle challenge. Additional class resources soon to be released.
Dystopia 2153 has been certified by the KOKOA Education Standard.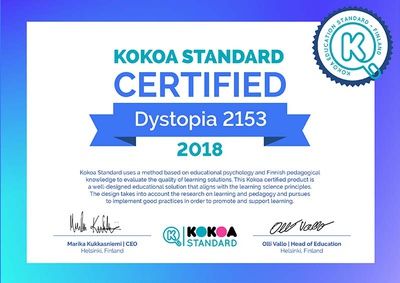 Reviews
"As a teacher in a small, rural district, I spend my own money on various items for my students. This is one of the ​BEST purchases I have made and will continue to purchase for my classes in the years to come. This program integrates coding and reading, and not just any reading but a high interest graphic novel. This program engages my struggling readers and allows low readers to shine with coding skills while at the same time challenges my high-level students.

 

I can not recommend this program enough!" - Robin Kuhn, Educator - Iowa, USA
"What I really appreciated is that the concept of an online graphic novel with coding engaged some of my least engage-able kids and revealed things that we as a staff had never thought about. The first section above is from a kid who has not revealed his thinking to us in any of the manners that we had tried previously. The story is great. The artwork is exquisitely dark and beautiful. The coding lessons are well thought out and I appreciate all the opportunities to practice while levelling up. I'd love to make this the first novel my class reads next school year." - Iain Brodie - Toronto, Canada
"The story is very interesting. A dystopian future is common in graphic novels, however the execution, is what makes it interesting and unique from most graphic novels. I really enjoy the creativity put into the story. (I also like the illustrations as well. There very well drawn.) The thing that is the most creative about this is "Coding". When you reach a certain area of the story you go to an area where you get to code, and this is where it gets really interesting." - Student, Grade 7 - Toronto, Canada